Contact us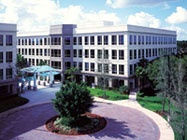 Legal Expert Connections, Inc.
2385 NW Executive Center Drive, Suite 100
Boca Raton, FL 33431
P: 561-266-1030 or 866-417-7025
E: Email Us
Connect with Margaret Grisdela via:
LinkedIn
Twitter
We welcome your phone calls and emails. There is no charge for a conversation about marketing and business development ideas for your law firm, based on your current challenges.
Serving Law Firms across the U.S.
Legal Expert Connections works with law firms across the country. We have helped law firms conduct business development campaigns in Arizona, Arkansas, California, Colorado, District of Columbia, Florida, Georgia, Massachusetts, Michigan, Missouri, New Jersey, New York, Ohio, Oklahoma, Pennsylvania, Texas, and Washington.
We understand attorney advertising guidelines, and work to create Bar-compliant campaigns.
Visit our Affiliated Websites
www.insurancedefensemarketing.com
www.employmentlawmarketing.com
Contact Us to Outsource your Law Firm Marketing
Contact Margaret Grisdela by email or phone toll-free at 866-417-7025 to discuss your law firm marketing needs. We will discuss your business development goals, review your current marketing activities, and talk about how Legal Expert Connections, Inc. might be of service to you.